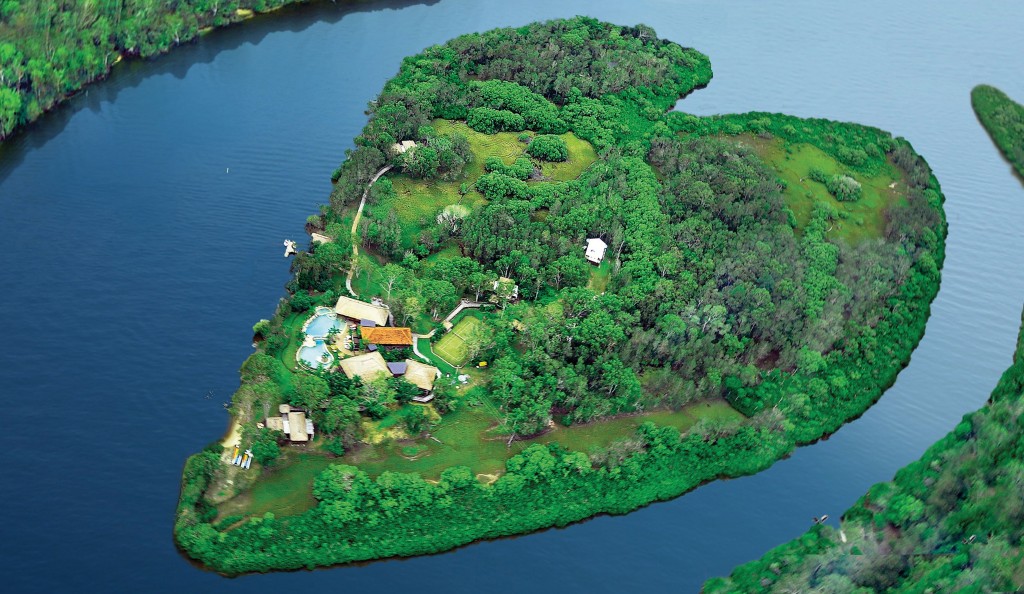 So you have just celebrated your wedding day, all of your guests are left mesmerized by the stunning and unique style of your wedding, now it is time for you and your new hubby to get that special, alone time in the stunning Sunshine Coast. Not sure where to go for your honeymoon? Here is a list to make your search a little easier.
Starting at the high end of the spectrum; Makepeace Island, owned by billionaire Sir Richard Branson. Located along the amazing Noosa River, this isn't a place where you hire a section of for a weekend, you hire the entire island! If you can scrape together all your loose change, you and your spouse could be enjoying your own private island, boat transfers to wherever you need to go, and even volcanic boulder bathtubs. Start saving!
Looking for some pampering on your honeymoon? Rumba Beach Resort, located in Caloundra, offers newlyweds pamper packages that include yummy Swiss chocolate, and massage oils to really get you in the mood! Rumba is close to everything, such as shops, cafes, markets, and six beaches! Yep, six.
Here, you drive down the long driveway and enter Lake Weyba Cottages, located in Peregian Springs. These cottages are for those who want to chill out and take in the surrounding beauty of the Sunshine Coast. Lake Weyba Cottages offer 20 acres of gardens with natural lagoons and native kangaroo's grazing in the fields. You can relax in the spa, sipping on a nice glass of bubbly… may as well have a massage while you're at it!
Staying on the chilled-out theme, we enter the rainforest at Spicer's Tamarind Retreat. A private rainforest retreat found in the Sunshine Coast Hinterland, here you will experience tranquil surroundings and be pleasantly surprised at the Thai and Australian cuisine that the resort has to offer. Unwind with a nice, long massage, or relax in the cedar hot tub and forget the hustle and bustle of the outside world.
If luxury is what you want, the look no further than Oceans at Mooloolaba. This resort showcases "suites and penthouses with a warm yet minimalist design fused with state of the art technology". You will be spoilt with French champagne, Belgian chocolates and a late check-out time. All of this coupled with the finest bars and restaurants that Mooloolaba have to offer, makes this a prime honeymoon location on the Sunshine Coast.